October 2020 Hassan Qureshi has joined us as a graduate student to work on the Muon g-2 experiment. Welcome Hassan!
July 2020: Project 8 graduate student, Christine Claessens, is featured in the PRISMA+ news series
"Woran forschen Sie gerade?". Christine is reporting about her stay abroad in Seattle and her participation with the TRIMS experiment that just publsihed its result in Physical Review Letters. Congratulations Christine!
June 2020: A new consensus value for the theoretical expectation of the muon g-2 has been released and can be found here. For more detauils about the involvement of JGU physicist in Muon g-2, please read the press release.
March 2020: We are happy to welcome Dr. René Reimann as a postdoc to our group. René is joining in to our efforts in the muon g-2 and Project 8 experiments.
February 2020: We just finished a great beam time with the τSPECT experiment at the UCN source of the JGU TRIGA reactor facility. Way to go, team!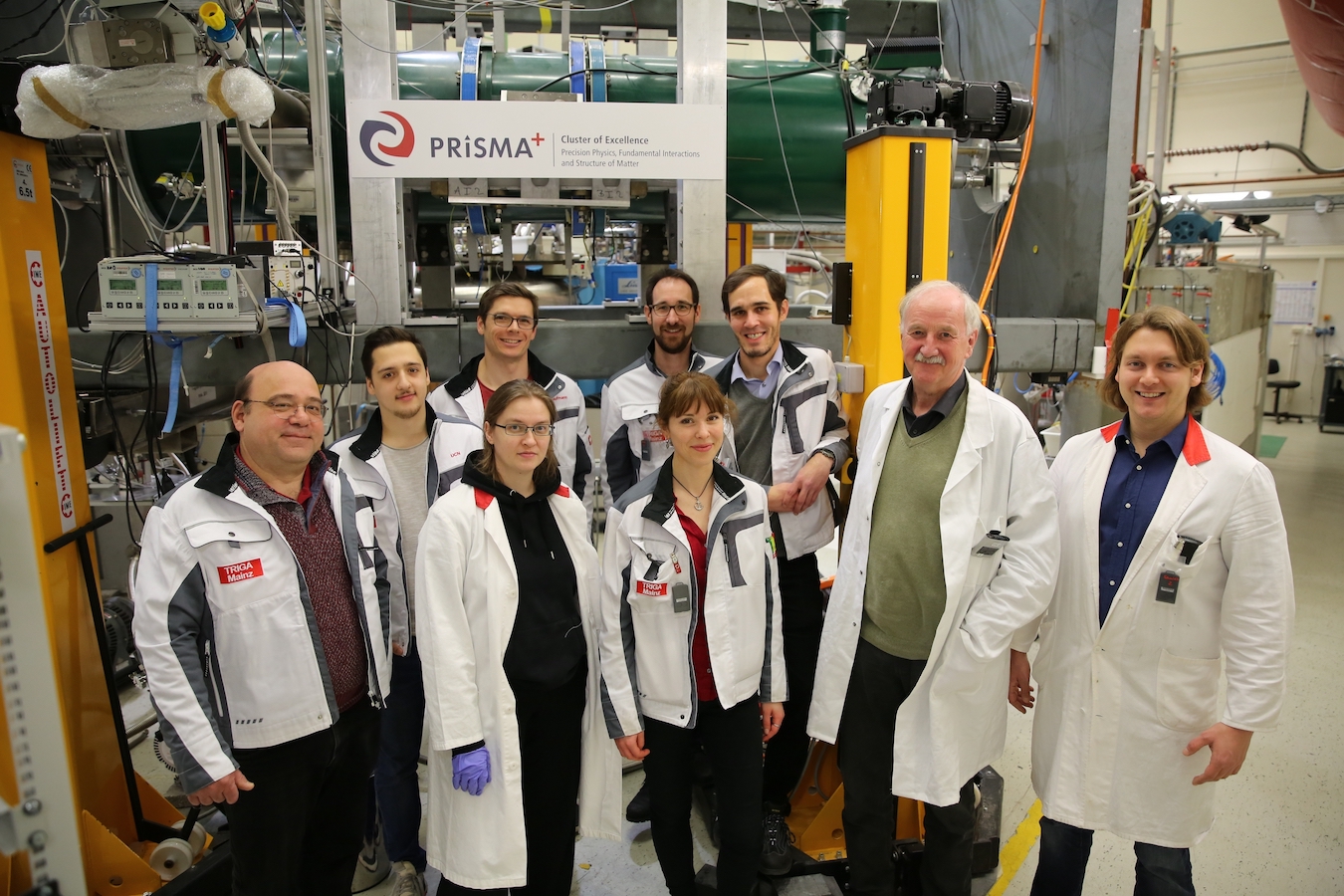 February 2020: Our Measurement of the Permanent Electric Dipole Moment of the Neutron has been published in Physical Review Letters as an Editor's suggestion and is discussed in Physics, in Physics World and in this JGU press release. And here are some press articles about the result on spektrum.de, derstandard.de and nzz.ch.
December 2019: Muon g-2 listed by Nature as one of "The science events to watch for in 2020".
September 2019: My group has officially joined the Muon g-2 experiment at Fermilab.